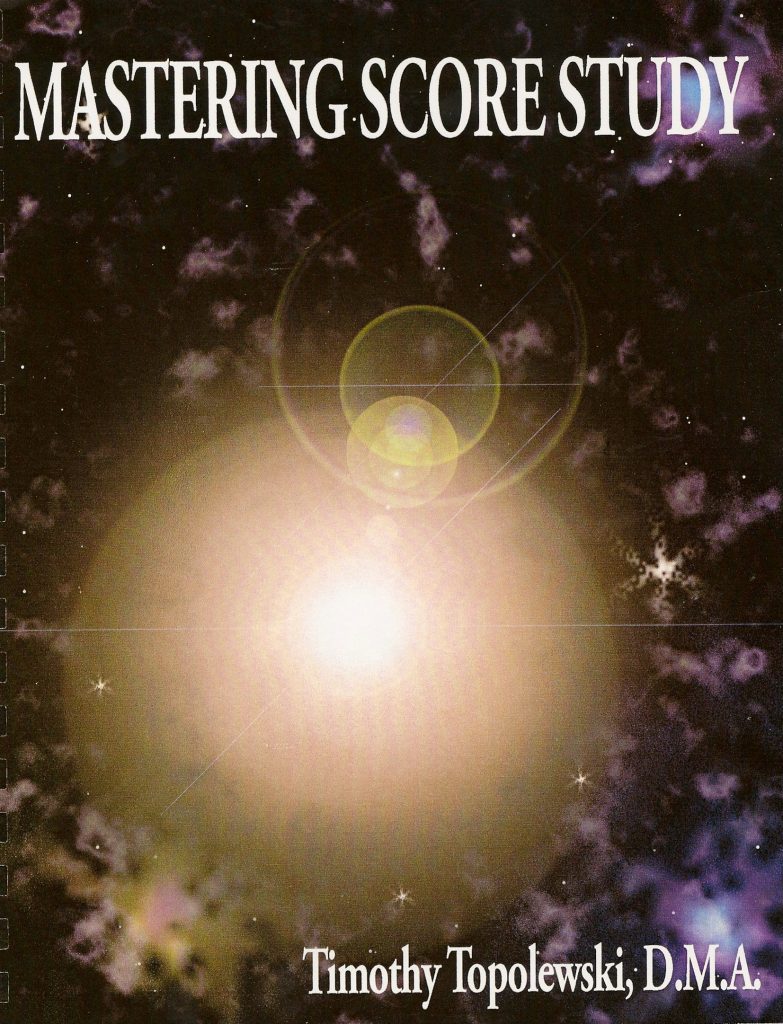 is the culmination of a research sabbatical and a lifetime of involvement with learning music. Our understanding of how the brain works is greater now than ever before and offers new insights into how to achieve optimum learning.
One of the biggest challenges facing all of us today is the huge number of things that we need to accomplish in a short amount of time. Time remains an irrefutable law of nature and controls every part of our existence. We cannot call it back, stop it or even sustain it.
Learning new scores with limited time is the single most important challenge confronting conductors at all levels. It is wise, therefore, to evaluate how we learn and how we can make more efficient use of the time available to us.
Recent studies in learning theory have yielded vast amounts of information previously unavailable to us. I have compiled, in Mastering Score Study, the most exciting material in learning theory. Mastering Score Study is a chapter that should appear in contemporary conducting texts.
This material will suggest to you exciting theories in learning and show you how to apply them to personal score mastery. By applying the information presented to you in this study guide, you will be able to organize, customize and streamline your score study. It will give you the confidence to tackle any learning challenge.